Post by geep on Nov 13, 2006 23:58:47 GMT -8
Hello,
This is my first post, so an introduction is in order.
I found styling clay as another tool to use when developing patterns for my composites business. I was looking for a material that would allow me to quickly and accurately reproduce compound curves, while making it possible to revise the pattern if required.
My search began with Sculpey modelling clay. I liked the fact that it would become a solid mass when baked, but was unsure about the dimensional stability as it cured. I shouldn't have worried, the body of the clay is so soft that it is impossible to define a shape. This became obvious when I tried a little experiment: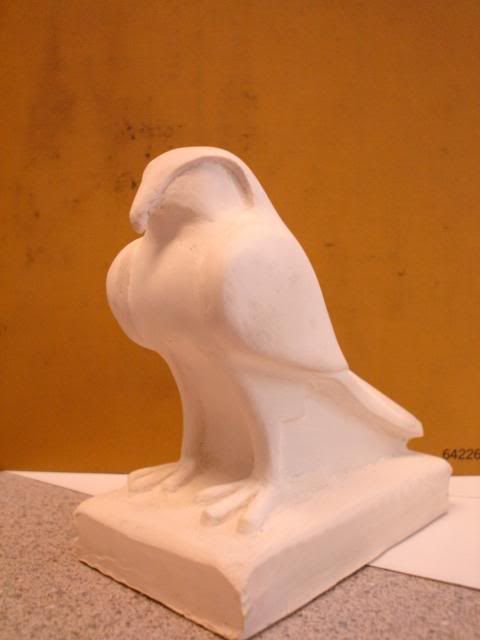 Although the shape is resonably well defined, it was impossible to get the sharp features I was looking for. In addition, the soft nature of the clay made holding a tolerance impossible due to flex.
I knew that the automotive industry was using clay for modelling purposes, and a few hours on the internet turned up this website and the Chavant company. (Thanks to Steven for the good info on this page.) I ordered a few of their videos, a tool kit, and 60lbs of I-307.
Now to my question: After practicing on smaller objects for several months, I have decided to do a full-scale test. For my test I thought a new tank for my motorcycle would provide enough modelling practice without getting overly complicated. I made a few rough sketches of the desired shape. This is one of the rough sketches: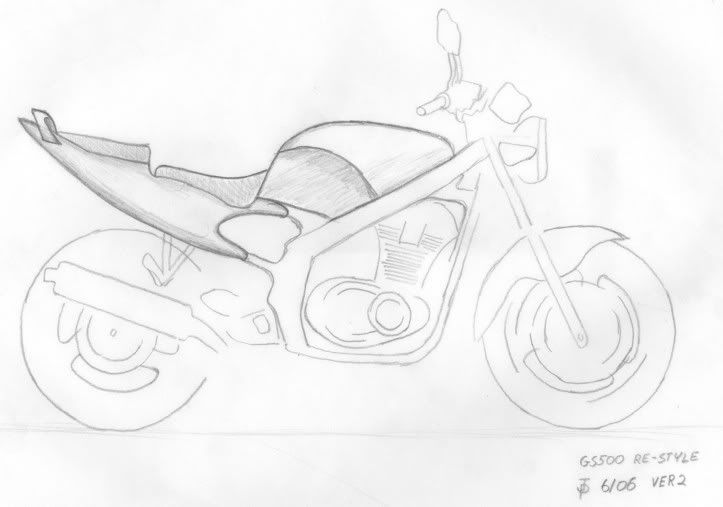 The top and rear views aren't critical, because the horizontal plane is governed mainly by the shape of the frame. The details will be governed by what looks good, and how it feels.
I plan to rough to my sketches with templates, then revise the shape freehand. Since the tank is symmetrical about the longitudinal axis my plan is to model only one half of the tank initially, using a mirror to show the other half. Once I have the final shape I will model the other half to match.
How should I go about modelling the other half to a reasonable degree of accuracy? I would like to stay within +- .030, as I will be taking a mold from the finished clay model.
My original idea was to place the half-finished model on a surface plate and use a height gauge to trace the shape onto mylar at various intervals. I could then make templates from the sections to model the opposite side. Are there any other methods that might be faster or more suitable? Am I making this more complicated than it needs to be?
Regards,
John